NZ CH Patterdale Bracken
"Bracken"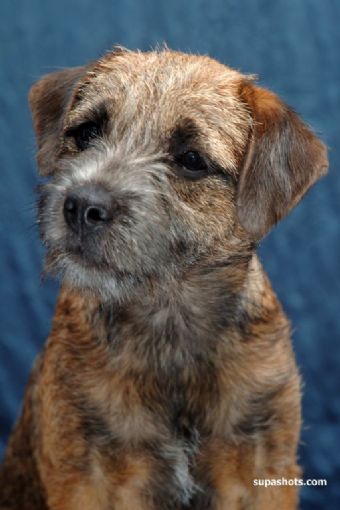 Introducing BRACKEN


Bracken is the daughter of Oak and Millie, from a long awaited litter. She has the most outstanding Border head, she has her mother's sweet and loving disposition.
Sadly, we had to part with Bracken, as she never re-gained confidence in the show ring after having been attacked by a Labroador in the 'in show' line up.
Bracken now has a wonderful life on a large farm in the South Island.

Pedigree

| | |
| --- | --- |
| Breed : Border Terrier | Bred by : S Firby |
| Sex : Bitch | Owned by : S Firby |
| Date of Birth : 17-Sep-07 | Handled by : S Firby |
| Call Name : Bracken | Available for stud : N/A |

Sire : NZ CH Guilcroft Red Ochre
S: Aust Gr Ch Guilcroft Play To Win
S: Au GR Ch. Foxforest One For The Road
D: Au Ch. Craigend Cottesmore
D: Aust Ch Guilcroft Moet Chandon
S: Au Ch. Rhozzum Macbeth
D: Au Ch. Cueire Thistle
Dam : NZ CH Patterdale Aline
S: NZ CH Ditchburn Mathew
S: Irton Cognac
D: Foxcraig Siskin
D: NZ CH Patterdale Tweed
S: Patterdale Pateley
D: Patterdale Brigette
Contact Details
Sonja Firby
Bay of Plenty, NZ
Phone : 07 322 8619
Email :
[email protected]